Devflips Offer More Services
Make memes like a pro with our user-friendly Funny Meme generator
Memes have been a great addition to today's life. People now communicate with memes and have a good laugh with their peers. To facilitate all those who have the mind of turning any picture into something funny, Devflips has created a Funny meme generator.
The user-friendly interface of this creator lets you create custom memes or use the built-in meme templates. No more spending time on ideas when you can use a pre-built template. Just select it and add the text.
This Meme Maker free tool has made it easy for people to run their humor pages on social media. Instead of downloading heavy software, you can now use this online Meme maker and save some space on your device.
Start using Tool Devflips meme generator free tool today and become a pro free funny picture maker.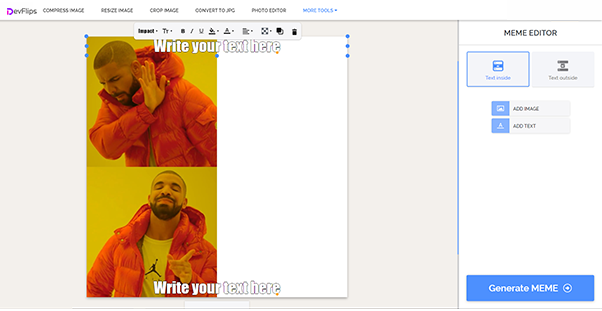 How To Make Memes Online
Here is the simple method to use the internet's most flexible meme maker.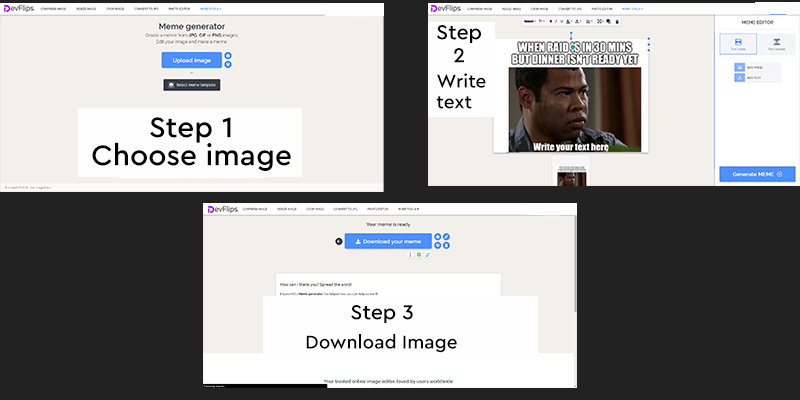 1.
Upload the Image Or Use Template
Upload the picture from the gallery to create a custom meme or use the built-in meme template.
Once the picture is uploaded or the template is selected, you have to add the caption to your picture to turn a normal picture into a hilarious one.
Now that you have completed the fun part, your picture is ready to be shared. Download your creation and share it wherever you want.
Why Choose DevFlips Meme Generator

Multiple Templates
This meme creator comes with multiple templates that you can use and create something new. If you are running short on funny pictures or have a hard time thinking of something new, the templates will assist you.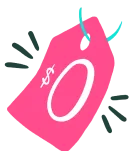 Accessible By Anyone
The creator for making funny pictures can be easily accessed by anyone from anywhere and on any device. The important things here are having good internet and a great idea. The rest will be done by this Meme creator.
No Need To Download
Instead of worrying about large software, use this online tool. No more giving up on your great idea due to storage. Instead, use this meme maker online and have an easy working space.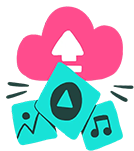 No Annoying Ads
No more annoying ads to disturb you while you work. Ads won't be annoying you all the time and patience won't be tested with this Funny meme making tool. Let nothing get in the way of your creativity.

Easy To Use
There are no complicated processes for making a meme. The tool makes it simple and clear for you to create whatever you want instead of making you confused.

Free Of Cost
Meme Generator Tool is free of cost. It lets you use your creativity without having to spend a lot of money. Now have fun making memes free of cost. Just upload and create.
Meme Generator Online: Make Your Friends Laugh
In the age of social media, memes have become a global phenomenon. These humorous and relatable images, often accompanied by witty captions, have taken the internet by storm, providing endless entertainment and fostering online communities. And if you're someone who loves to create and share memes, then a free meme generator is the perfect tool for you. With its user-friendly interface and an extensive library of templates and customization options, a meme generator allows you to unleash your creativity and make your own memes with ease.
One of the top choices for meme creation is the Meme Maker, a powerful and versatile meme generator that offers a wide range of features. This free meme generator is available for free, making it accessible to meme enthusiasts of all backgrounds. Whether you're a seasoned meme creator or a beginner just starting your meme-making journey, the Meme Maker has got you covered.
With this Meme Maker free, you can choose from a plethora of funny meme templates to serve as your starting point. These templates encompass various themes, ranging from popular culture references to current events, ensuring that you'll find the perfect template to match your intended message. From there, you have the freedom to add your own text, captions, and even images to create a truly unique and personalized meme.
The text meme generator's text meme feature is particularly noteworthy. It provides you with a vast array of fonts, colors, and text styles to make your captions stand out. Whether you prefer bold and eye-catching text or something more subtle and sophisticated, the Meme Maker offers endless possibilities. You can also adjust the size, placement, and orientation of your text to achieve the desired effect.
In addition to the extensive funny meme templates collection, the meme generator free allows you to upload your own images to serve as backgrounds for your memes. This feature is especially valuable for those who want to create memes that reflect specific moments, events, or individuals. With just a few clicks, you can integrate your own photos, screenshots, or artwork into your meme, adding a personal touch that will resonate with your audience.
Furthermore, the Meme Maker boasts a meme editor that enables you to fine-tune your creations. You can easily crop, resize, and position images within the meme canvas, ensuring that every element is perfectly aligned. The editor also allows you to apply filters, adjust brightness and contrast, and add stickers or emojis to enhance the comedic effect of your meme. To facilitate efficient meme creation, the meme generator incorporates a user-friendly interface that is intuitive and easy to navigate. Even if you're a beginner, you'll quickly grasp the mechanics of the tool and start producing high-quality memes in no time. The layout is clean and organized, ensuring that you can focus on the creative process without any distractions.
With Meme Maker, you can create memes that are not only hilarious but also visually appealing. The meme builder offers a range of customization options, allowing you to experiment with different layouts, colors, and effects. This text meme generator ensures that your memes not only deliver the desired punchline but also captivate your audience with their aesthetics.
Whether you're looking to share memes on social media platforms, use them for marketing purposes, or simply entertain your friends, the Meme Maker has all the tools you need. With its comprehensive features, user-friendly interface, and vast library of templates, this meme generator free empowers you to create custom memes that are sure to go viral. So unleash your creativity, make your own meme, and join the global meme-making community today!
FREQUENTLY ASKED QUESTIONS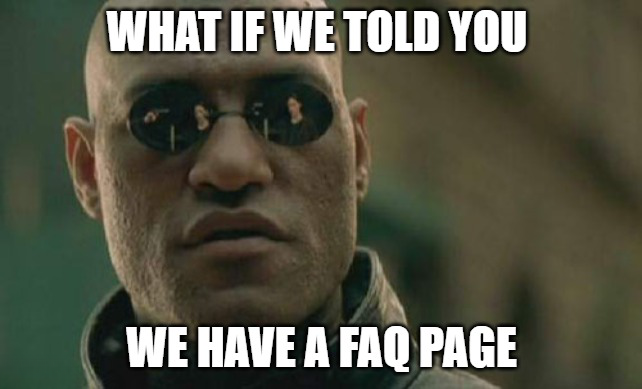 Yes, you can create memes for your business using the Meme Generator tool by DevFlips. As funny picture marketing is growing in recent years, it is common that people are using funny pics to engage their audience. This maker lets you create memes, however, it is wise to keep these pics within your business's domain.
The tool gives no copyright issues, however, if you are using an image without the consent of the owner, you might get a copyright strike or other legal action. It is therefore advised to use the content with the permission of the rightful owner.
You can use any image to create a meme. It can either be your image or some random picture you found on the internet. The meme creation tool lets you create it regardless of the picture.
There is no need to master any skill to use the meme creator tool. DevFlips have created an easy tool that can be used by anyone with no styling skills.
Yes, the tool by DevFlips works fine on mobile phones. It might ask you for permission to access internal media to upload the picture. However, it will not cause any security issues, nor will it use your data in any wrong way.
Yes, the memes you generate using the tool are entirely your property and thus you can share them on your social media and with your friends. After adding the text and adjusting it to the picture, you can download the picture and it will be ready to be shared.